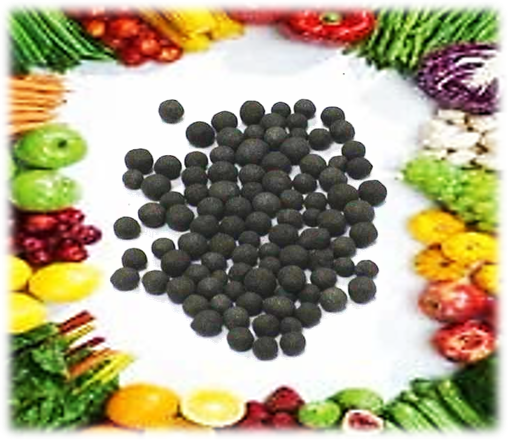 Mbio+TE, Premium Bio-Organic Soil Conditioner & Root Enhancer
Mbio+TE is an eco-friendly and bio-organic product suitable for all plant types that is specially formulated and designed to bulk blend with various chemical fertilizers for sustainable agriculture. 
It acts as a solution for improving soil fertility and crop yield/quality by using patented strains of microbes in the existing soil.
Improve soil fertility
Optimize plant growth and maximize yield potential
Facilitate flowering and fruiting
Enhance resistance of crops to diseases
Improve root growth and nutrients uptake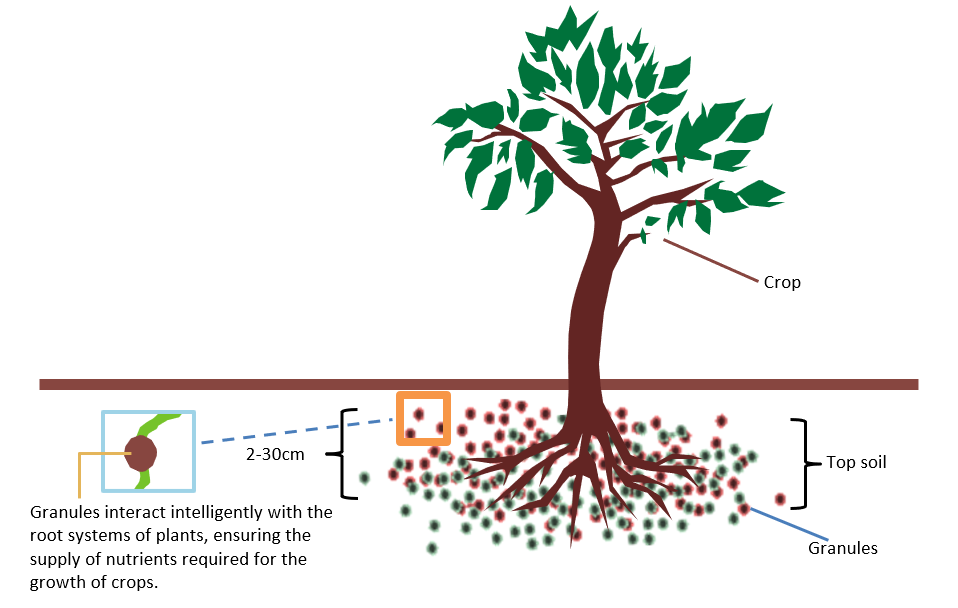 Advantages of Mbio+TE
Mbio+TE
Other Microbial Fertilizer Porducts
Active Ingredient
Yeast ferment & Yeast fement extract
Specific microbes
Product Type
Granule (easy application)
Liquid/powder (difficult to apply)
Function
Promote the growth of various natural existing soil microbes
Direct function of cultured microbes
Effect
Good & Complete
- Effect is coming from natural existing soil microbes
Direct function of cultured microbes
Stability
Stable under different conditions
Limited under adverse conditions
Economic
Competitive price
Expensive
Shelf life
3 Years
Short Economical
Mmatrix is produced with new technology that provide controlled release fertilizer economical and affordable.
Designed for Immature and Mature Oil Palm
Mmatrix is specially formulated to suit immature & mature oil palm with all the essential nutrients for sustainable yields.
New Cutting-Edge Technology
Matrix Based Fertilizer (MBF) is produced by patented technology that ensure nutrients are release at the right time with right amount.
Internationally & Scientifically Proven
Mmatrix have marketed and used internationally with great results.
Matrix Based Controlled Release System
Polymer
Polymer matrix forms micro-capsules to control the release of N P K, absorbents and organic materials.
Organic materials
A Micorbial decompsable material which allows N P K to be chelated and result in slow release effect.
Absorbent
A stable materials which allows N P K ions to be absorbed on the surface and results in substantially slow release effect.
N P K
N P K ions release slowly from:
polymer micro capsules
absorbent surface
organic materials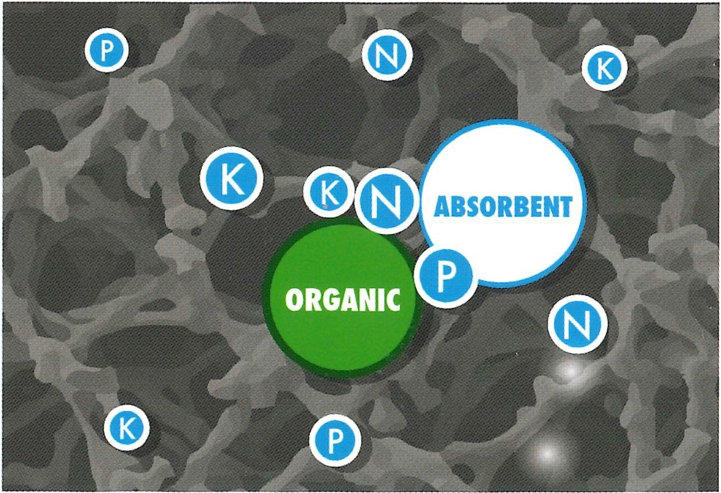 | | Normal Chemical Fertilizer | Traditional Slow Release Fertilizer | Fertilizer with Mmatrix |
| --- | --- | --- | --- |
| Price | Low - Medium | High | Low - Medium |
| Slow Release Effect | No | Yes | Yes (Stable) |
| Nutrient Use Efficiency | Low | High | Very High |
| Potential Yield Increase | No | Yes | Yes |
| Easy Runoff When Raining | Yes | Yes | No |
| Application Per Year | 4 - 6 or more | 2 - 3 | 2 * |